WEBSITE BUILDER
Photography website templates make it easy.
We code behind the scenes while you click behind the lens.
Multiple layout
options.
Choose colors
and fonts.
Customize by
adding your logo.
Connect to your
galleries.
GALLERIES
Online galleries and digital delivery.
Your branded gallery is love at first sight.
BLOG
New! Blog feature.
Blogs are a great way to increase your online exposure and optimize your site for SEO. Stay tuned for more information.
IMAGE CULLING
PhotoRefine expedites your workflow.
PhotoRefine.ai automatically groups, rates and culls images for you.
VIDEO
Video hosting is included in all plans.
Now Zenfolio is your all-in-one resource for both photos and videos.
UPLOADER
New! Zenfolio Uploader provides fast and reliable upload workflow.
A desktop app that makes it easy to upload thousands of photos and videos.
SELLING
Sell your photos from your custom online store.
You select the products and set the pricing.
MARKETING
Features to show, share and sell your photography.
Create a following in just a few clicks.
Search Engine Optimization.
SEO helps you get discovered. We help you improve your search ranking with optimized templates.
Website visitor email capture.
Keep in contact with clients and prospects by capturing visitor emails.
Automated marketing campaigns.
Grow your sales with automated seasonal promotions.
Powerful email templates.
Simplify your email outreach with templates designed to engage your clients.
Generate coupons for marketing.
Create custom coupons to market to clients and increase sales.
Social media integration.
Share your website with your friends and family via Facebook, Instagram, Twitter and Pinterest.
SECURITY
Protecting photographers' work for over 15 years.
Security and controls for copyright and watermarks.
MANAGEMENT
Find any face in a crowd.
People Filter saves you time and delights your clients.
Sort through thousands of photos in seconds using face recognition. Security settings allow you to enable access for clients or guests, so they can easily find pictures of specific people. Great for weddings, events and more.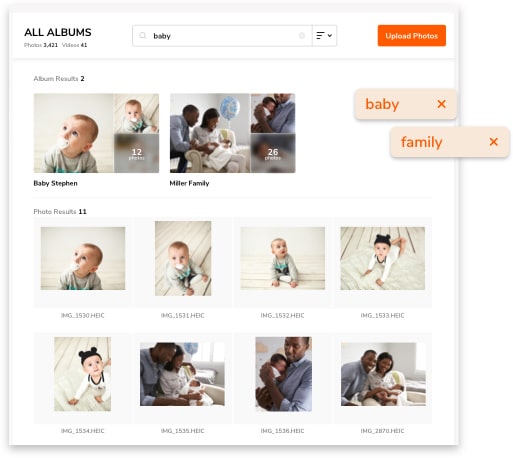 IMAGE SEARCH
Less searching, more finding!
Instantly find photos and videos with a few simple clicks.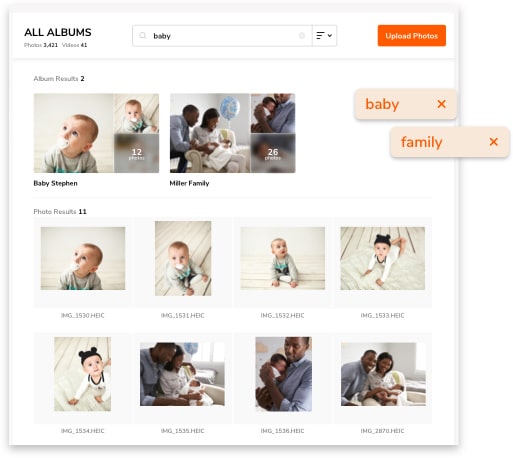 Find photos and videos in seconds with our smart search tool which allows you to comb through thousands of images in galleries and folders using simple queries and tags.
DASHBOARD
A dashboard that helps you speed through tasks.
Intuitive controls and easy functions to streamline your photography business.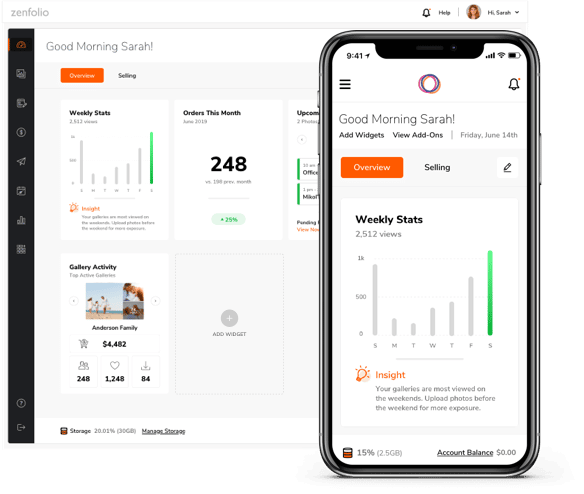 Dashboard Widgets help you control and analyze your website traffic, revenue from digital sales, top selling products, price list performance, package performance, and more.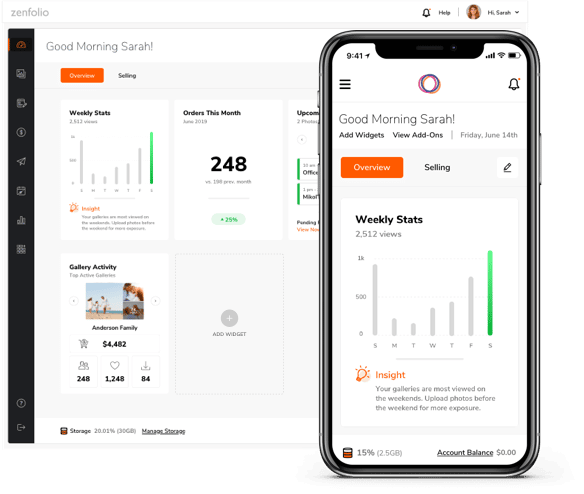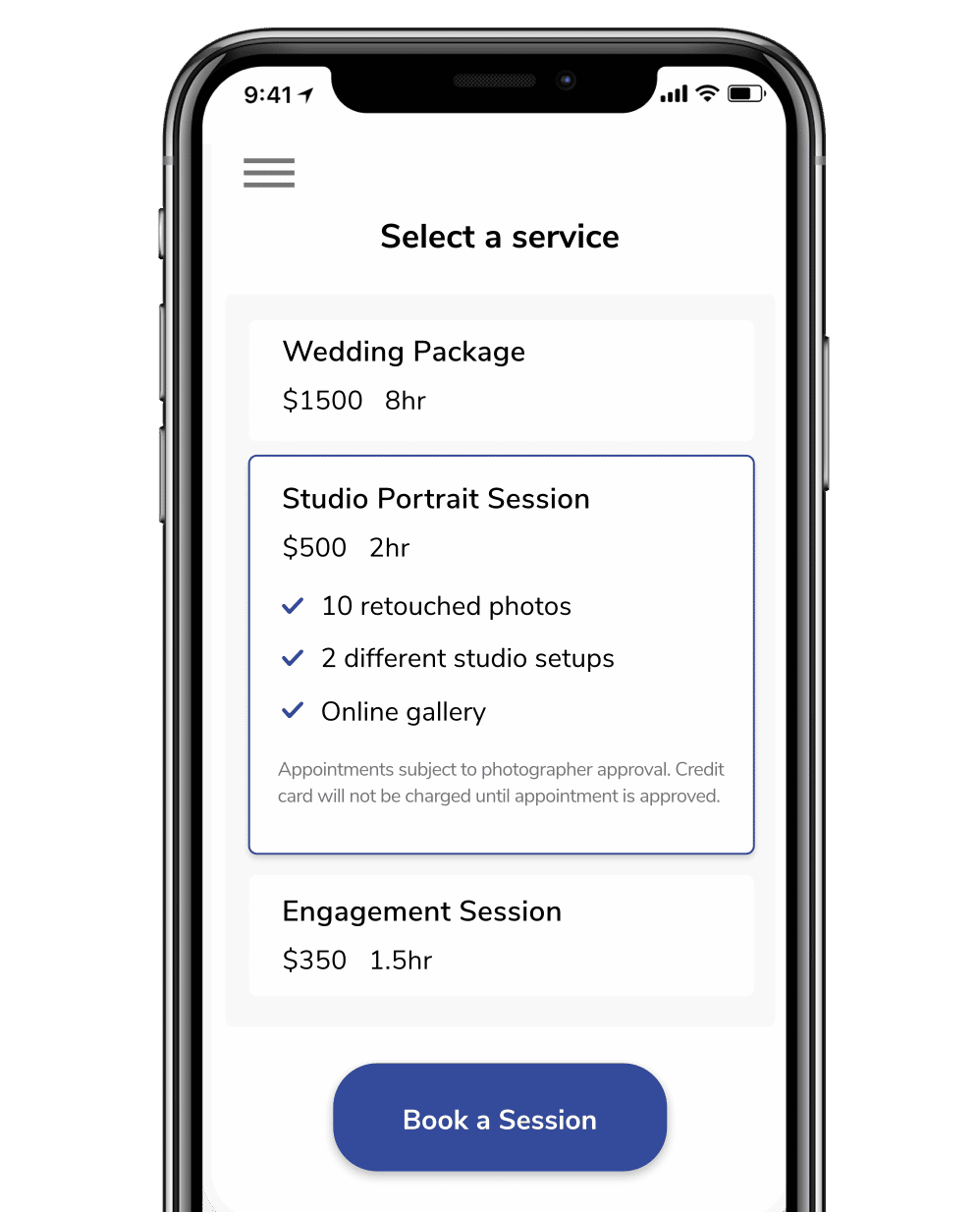 SCHEDULING
Online scheduling and booking with BookMe.
A brilliant tool for simple, all-in-one client booking, calendaring and payments in real time.