Market your photography like a pro.
Turn those pixels into profits.
Get serious about Social Media. Rise in search engine rankings. Capture visitor emails and stay in touch with easy email templates. Run sales and promotions. It's like having your own digital marketing agency.
Maximize your search engine optimization.
Stress-free SEO to get new clients.
Now that you have a great website, get more eyes on your images. SEO is built into your dashboard, so it's easy to add keywords and terms to drive business.
Automated photography
marketing campaigns.
Put your marketing on auto-pilot.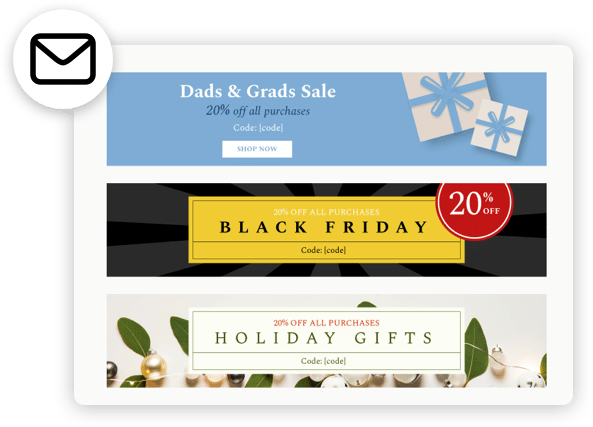 Our free client marketing program helps you build print and photo gift sales all year long. Reach out to your clients during peak holidays and buying seasons.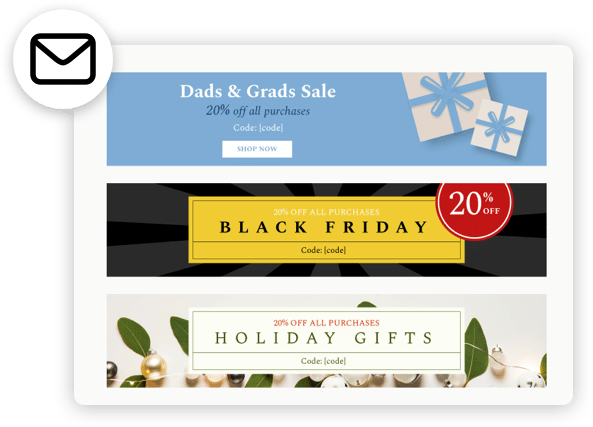 Email templates to stay in
touch.
Interact with clients based on their interactions.
Personalize your communication with your clients, guests, and visitor by using custom email templates when sharing your galleries. Track valuable client insights to set up triggered emails to send coupons and promotional messages based on your clients' interactions.
Generate coupons and gift certificates.
Everybody loves a sale…especially you.
Give clients incentive to buy with a custom coupon code for prints, packages and photo-lab products. Offer gift certificates for friends and family to buy from a custom gallery.
Visitor email capture and outreach.
Make sure this data doesn't slip away.
Utilize Visitor Sign-In to capture important data like names, email addresses and phone numbers to create your own client database. Then reach out with emails and promotions.