More than a new logo. It's a whole new world of possibilities. We're delighted to announce several exciting enhancements to the Zenfolio platform. And we have you to thank. You shared how you use our website and
Migrates to IBM Cloud to leverage scalability, AI and Machine Learning Menlo Park, Calif, January 11, 2021 — Zenfolio announced the completion of an 18 month, multi-million dollar project to deploy cutting-edge
(Menlo Park, CA. December 15, 2020) Zenfolio, Inc. today announces the appointment of Pamela Vachon as Vice President of Customer Support and Success.  Vachon joined Zenfolio in May 2012 as a customer support repres
PetaPixel
Survey Details A Still-Struggling Photography Business Landscape
A new study produced by Zenfolio delves into the current state of the photography industry from the perspective of active photographers. While addressing the decline of business in the last year, it also highlights 2021 and what segments are already seeing a recovery.
The Dead Pixels Society
Dead Pixels Society Podcast: The Changing Professional Photography Market With Zenfolio
Gary Pageau of the Dead Pixels Society interviews two executives from Zenfolio: Pamela Vachon, Vice President of Customer Support and Success, and Robert Campbell, Video Content Creator and Live Broadcast Host. They discuss Zenfolio's extensive offerings that not only support photographers and help them run their business but also put them in touch with potential customers.
Digital.com
The Best Photography Website Builders Of 2021
Photographers have a lot of options when choosing a website builder to showcase and sell creative work... Zenfolio offers photographers a website builder for displaying, sharing, and selling creative work. Pre-built templates are offered to simplify the task of website building for users. A media gallery is included to showcase images, plus image SEO can be added and image security is integrated into each site.
Yahoo News
Zenfolio sets new industry standard in SaaS solution for photographers
Zenfolio announces the completion of an 18 month, multi-million dollar project to deploy cutting-edge technology designed to position the company as the leading SaaS platform for photographers, including several major updates that will enhance functionality and stability.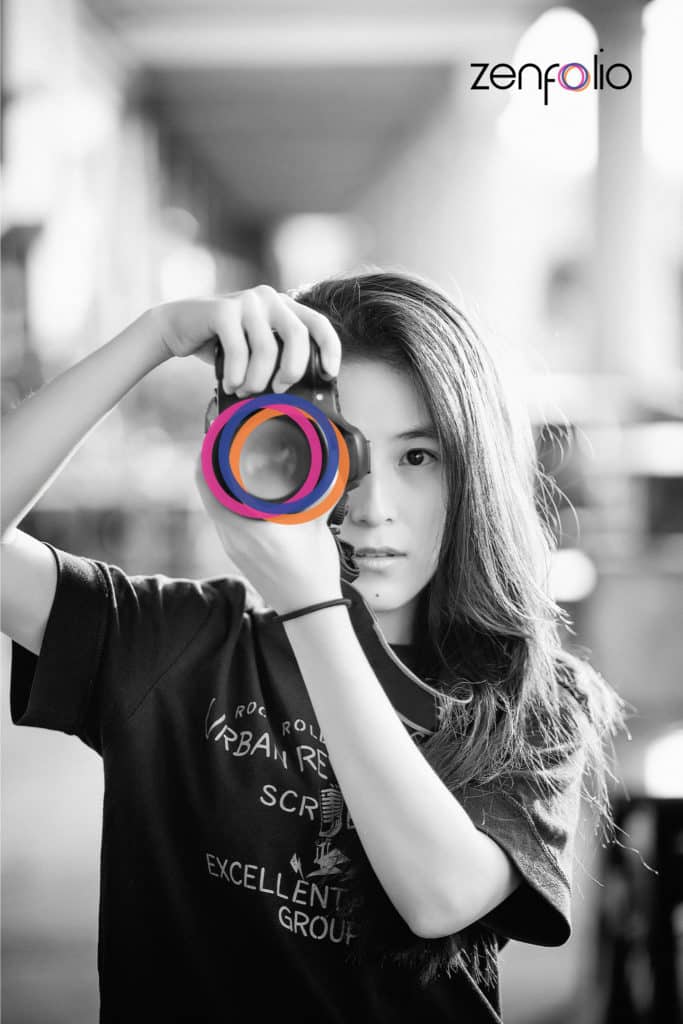 Our logo.
One of the 'O's in Zenfolio will represent the 'lens' of the camera, but without resorting to the typical camera design cues we have seen on so many photographic logos. This will create a dynamic, ever-changing aesthetic that captures the energy of photography and takes you on a visual journey.
The 'lens' would reflect a mix of graphics, photography, colors and animation techniques when it is rolled into brand launch communications.
Logo guidelines.

Zenfolio curated artwork.
'O' as 'floating lens' in three brand colors.
On white background, circles to be multiplied for transparent layered effect.
Color logo on white 'floating lens' icon full 90%.
black logo on white 'floating lens' 85% (85% transparency? what is 85%).
Logo safe space.
The safe space for the logo is a margin of the height of the "Z" around the logo'O' as 'floating lens' in three brand colors.
The margin is measured above and below the letters, ignoring ascenders and descenders in the "f" and "l"
Logo usage.


Logo and tag line.

The tag line to sit between 'f' and 'o'.
Capitals only when sitting with logo.
Font: Nunito Sans Light.
Logo safe space still applies.